C&D is very pleased to announce a new acquisition. We have purchased the metal manufacturer Aeridyne to give us a badly needed increase in capacity.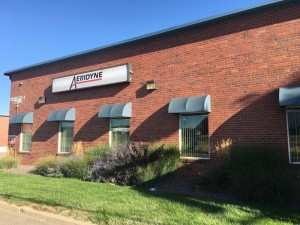 Our new asset purchase of Aeridyne Inc. will not only provide C&D Metal with added capacity, but more importantly provide you, the customer, with high quality and quicker  turns on all projects, and rapid needs.
C&D Metal Products, Inc. second location is located at 4401 East 46th Avenue, Suite A, Denver, Colorado 80216, and will be known as "CD Denver".
The newly acquired 24,000+ square foot facility is equipped with a laser, two punches, four press brakes, three Haegers, and numerous of others.
As C&D Metal continues to grow and expand, we would like to thank YOU for your continued business, support, and patience.
We invite you to visit our website for additional news, and further details on both locations.